JERSEY | Very few fabrics serve the purpose of 'clothing to live in' more than jersey. Coco Chanel was the first to use it in her models for women early in the 20th century, revolutionising the fashion world. Up to that time it had been used exclusively for men, mostly for underwear. Resembling a fabric, jersey is being knitted and may consist of the most diverse material mixtures. It has smooth, soft, breathable, absorbent and crease-resistant characteristics. Given the necessary weight it has a heavy and swinging fall. The processing of jersey requires special needles and machines which do not destroy the mesh structure and can ensure it's enormous elasticity.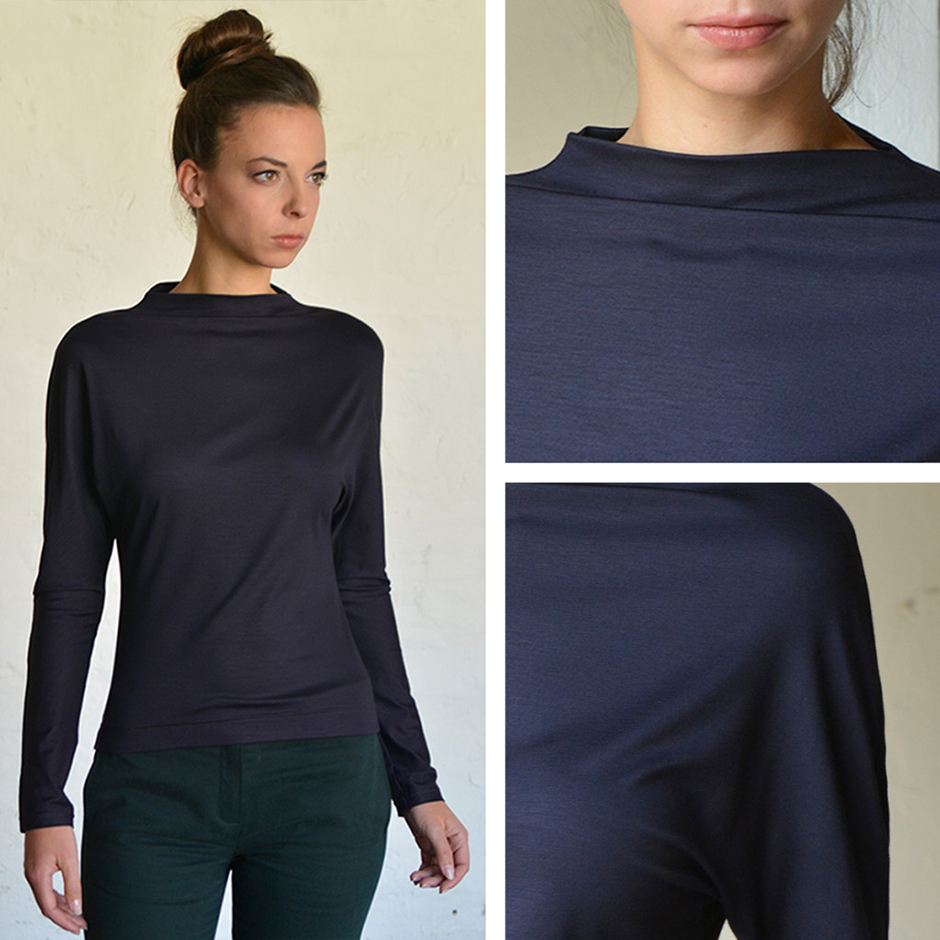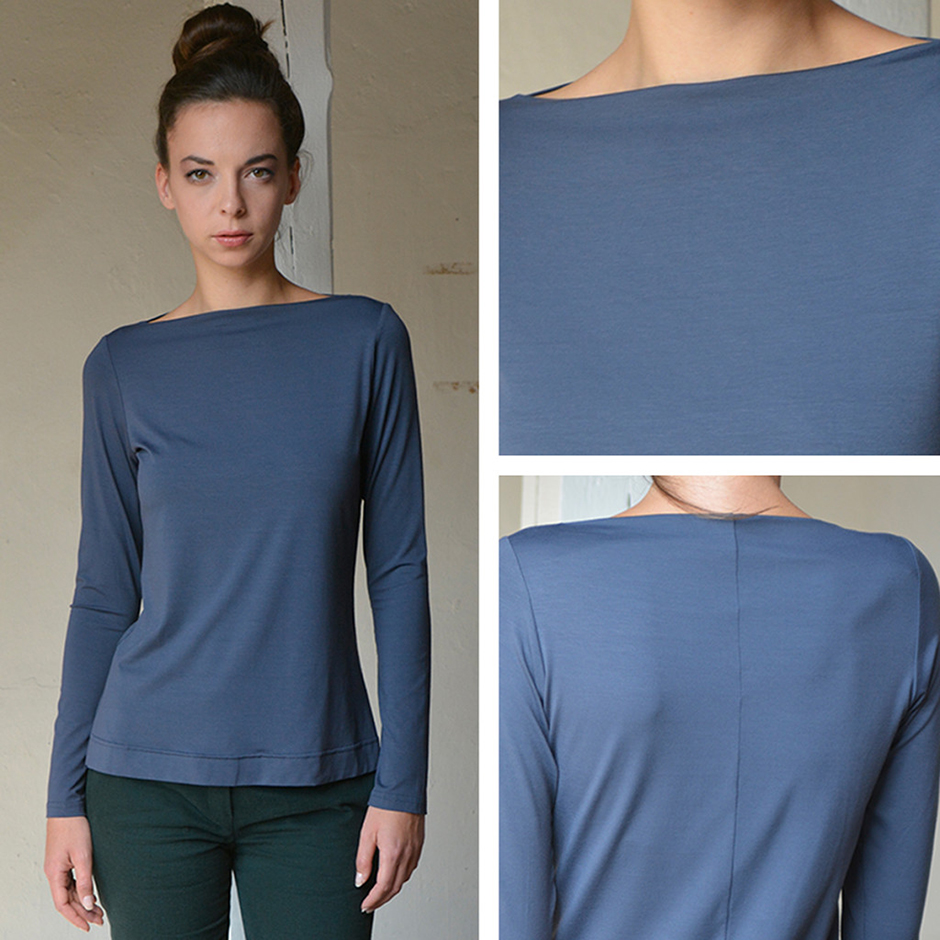 The Studio Karin Jordan basically uses three qualities of jersey. 
For the casual range consisting of shirts, tops, skirts and dresses we use a classy knitted fabric made of a viscose-elastane mixture that is being manufactured at the highest standards in Baden-Württemberg.

For women who love colours the unusual jersey namend Mambo from France – made by a small company that is also committed to sustainability in production processes – is a true sensual delight. It is semi-transparent and has different colours on the upper- and underside so that it can be used on both sides. This respective surface-structure shows a fascinating colour-changing depth. Kimono-style tops, tank tops and dresses set pleasurable accents at the job or on special occasions throughout the year. 

Nothing is as comfortable as the suits made of JORDAN's third quality of jersey. With a weight of 580g/rm it resembles draperies in look and feeling. With this it enables women in business to enjoy the luxury of a relaxed feeling while being well-dressed in all situations.